creative planting in low light
The summer sun has passed the solstice and yet hardly do we notice the waning of daylight, but I assure you the plants in our gardens do. After all, they are for the most part, heliotropic which means they follow the sun or grow towards light. How much light actually gets to the plants depends on many things. One is actual exposure to direct or indirect sunlight. Many gardens are in openings in forests, near lakes or around houses so the garden plants are under various light conditions.
If the amount of sunlight a site receives is more than six hours of sunlight or eight hours of filtered sun, then choose plants designated "full sun." Plants for partial shade need three to six hours of filtered or direct sunlight.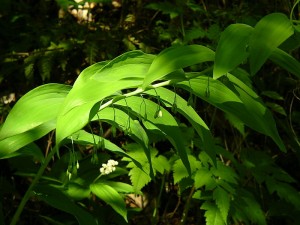 If there are fewer than three hours of sun (direct or indirect) choose shade plants. These plants can grow in dense shade and should be chosen carefully. One influence often overlooked is reflected light from walkways, cement driveways, bright walls and fences. This can add significantly to the indirect light in the plant's environment. Plants that are "made in the shade" range widely from intolerant to sun to adaptable to full sun.
It is essential that plants intended for shady areas be acclimated. After leaving the nursery there are a number of ways to acclimate plants. A good example is the Canadian hemlock (Tsuga Canadensis) often seen in shady woods. The nurseries that grow hemlock traditionally grow them in full sun and shape them pyramidal.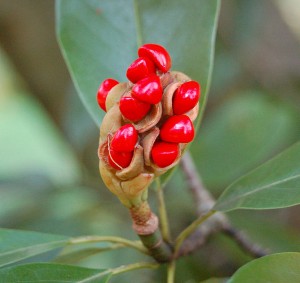 This would be difficult to establish in the shade unless the plant was pruned out loosely, so there is no excessive growth. Many of the shrubs and perennials that are shade tolerant are, in nature, swamp plants like the beautiful Cardinal flower (Lobelia cardinalis) or the elusive and hard to find Sweetbay magnolia (Magnolia virginiana) with its lotus-like flowers . These plants are adaptable to shade only with consistent moisture. Hydrangeas, Rhododendrons, ferns and many other shade plants can not tolerate dry shade, whereas, hosta, vinca (myrtle) and ivy are more tolerant.
One more factor in shady gardens is feeding. Often the shade is the result of the competition among trees, where the under-plantings can suffer from lack of nutrients. Be mindful when fertilizing that plants and even lawns in shady areas use less fertilizer because they grow slower than they would in full sun.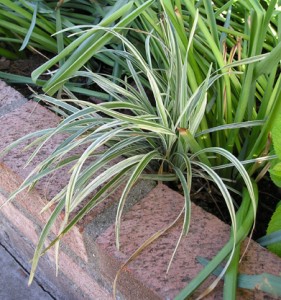 How do you lighten up an area? Outside of pruning up the canopy, you could plant variegated plants with white, or yellow streaks like hostas, variegated lily turf (Liriope spicata), or Solomon's seal (Polygonatum biflorum) all of which would add a bright touch to dense shade.
In the deep shade, other ways to augment the light is to use white or light colored flagstone path. Boulders or a well-placed sculpture would fit in a shady nook. Gardening in the shade can be both creatively demanding and challenging. If we give some thoughts to the relationship between plants and their environment in one of the most alluring garden settings, we could also have it "made in the shade."
"You are only a troubled guest on the dark earth" -Goethe
Editor's Note: James Grabowski owns Upland Meadow Landscaping based in Bear Lake, Michigan. Grabowski is adviser to the Tree Board in the City of Frankfort.
This article was originally published during the summer of 2005.