In Volume V Issue 7, published August 18, 2017, we featured a Q&A with Jay White, of Land Consulting Services, an exclusive buyer's agency that was founded in 2014 and based upon the growing national trend for buyers to be exclusively represented in a real-estate transaction. In large part due to White's keen business sense and great personality—and in small part thanks to our article getting the word out about his business—Land Consulting Services assisted 29 clients to find the right home and closed on nearly $9 million in sales during 2016. This means that White's business has been able to expand, bringing on two new sales associates this spring.
The first is White's daughter, Kari Lawler, born and raised in Frankfort. Lawler graduated from Grand Valley State University, and she also studied European history and art at the University of Salzburg in Austria. After college, she moved to Sun Valley, Idaho, for five years, where she started working for Scott Sports, a global ski and bike company. She has continued to work for Scott for 10 years doing national sales, marketing, and product development/management. This experience taught Lawler how much she enjoys working with and building relationships with people, so she is very glad to have returned home to the beauty of Northern Michigan, where she is raising her family. She enjoys spending time outdoors, whether skiing, snowshoeing, hiking, biking with fellow Stormcloud Riders, or spending time at the beach with her daughter and their two dogs. She is looking forward to working as a buyers real-estate buyers agent because she has a true joy in helping families to find a home in this area that is so close to her own heart.
The second new employee is sales associate Kristin Tebo, who grew up in Dayton, Ohio, and graduated in 1987 from Ohio State University with a degree in business and marketing. While her roots are in Ohio—and yes, she is a former Buckeye—Tebo followed her parents to Illinois 30 years ago, where she spent the next 17 years in Chicago, where she met her husband, Steve Tebo (notably, who is currently the chef at Chimney Corners Resort on the north shore of Crystal Lake). In 2006, the Tebos moved to Benzie County to run one of Frankfort's favorite restaurants, the Coho Cafe, located on Main Street for five years. (The Coho is now owned and managed by Becky DeVries.) For the past 12 years, Kristin Tebo has served as Regional Sales Director for a retail organization. A Midwest girl at heart, she is thrilled to be a Michigan-resident and beginning to work alongside Jay White in support of her real-estate clients.
Learn more at LandConsultingServices.com, or email Jay@LandConsultingServices.com, Kari@LandConsultingServices.com, or Kristin@LandConsultingServices.com, or call 231-631-0574.
Renovations to Michigan Shores
In Volume V Issue 3, our Susan Koenig wrote about "youthful vigor on the hill" at Michigan Shores, a self-governing housing cooperative of senior citizens, located on the Frankfort bluffs. Constructed in 1991, the facility celebrated its 25th anniversary last year, and you can read Koenig's original story here: bit.ly/29wXvlM
Since Koenig's story ran last June, Michigan Shores Cooperative has announced the completion of their first floor renovation. The project's general contractor was Harris Custom Carpentry, one of Benzie County's trusted building contractors, and the remodel was managed by owner Fred Harris. The renovation included updating the carpeting in the hallways, dining room, and lobby, as well as fresh paint throughout and wood trim around all of the doors.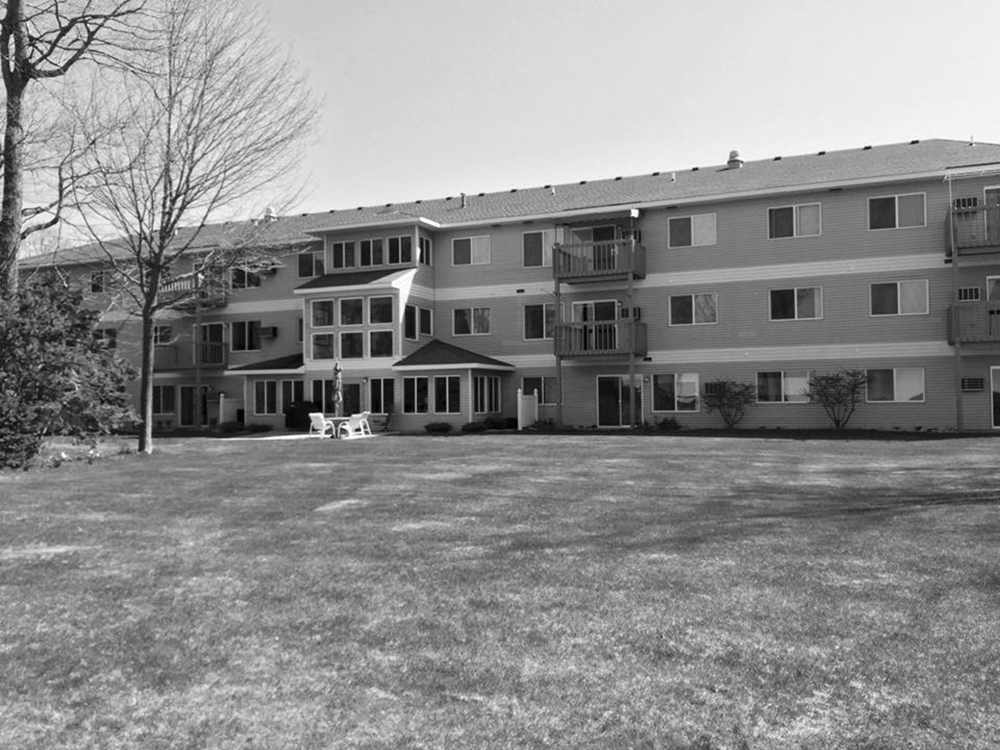 Since opening in 1991, Michigan Shores has not had renovations of this scale. The remodel will transform the space to a more modern concept.
"We are excited to get our 2nd and 3rd floors done early next year" says Shirley Robert, corporate manager of Michigan Shores. "The renovation will transform the entire building."
Renovations to the 1st floor began in April 2017 and were completed mid-June. The 2nd and 3rd floors are on schedule for the January 2018.
Nicole L. Bates, Speech Therapist & Novelist
In Volume V Issue 3, published June 23, 2016, we featured a Q&A with Nicole L. Bates of Encouraging Expression, her own speech therapy practice, which ranges from one-on-one, in-home appointments locally to virtual, online sessions—you can read that article here: bit.ly/2bUWUKN.
But not only is Bates a speech therapist, she is also a writer. (See one of her many stories for us featured in this issue of The Betsie Current, on pages 1 and 8.)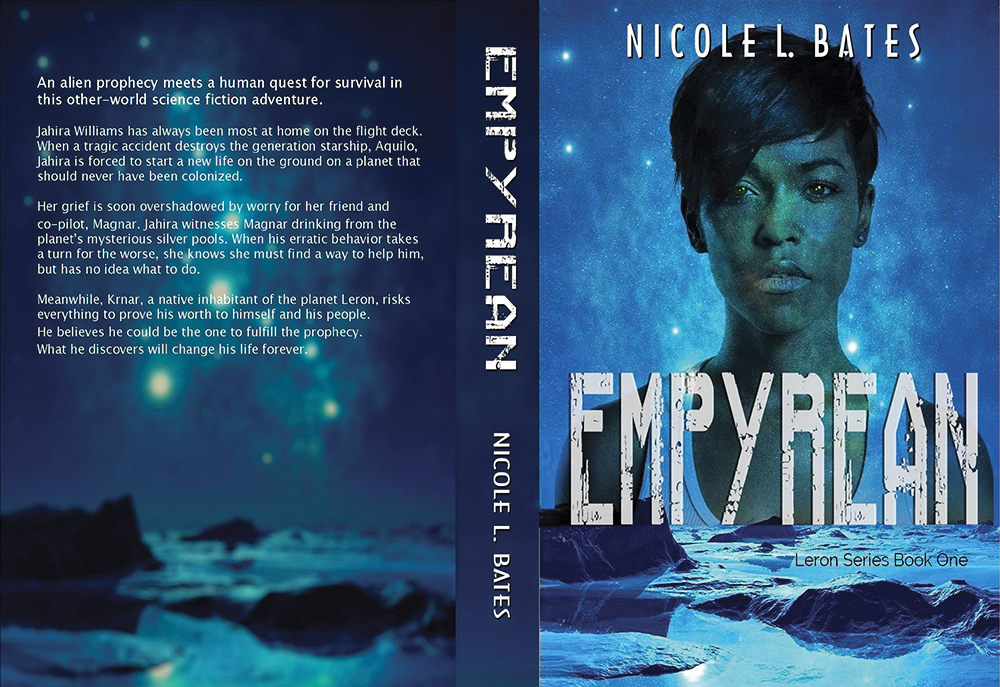 Bates's first novel, Empyrean, was released in January 2017. Empyrean—a science-fiction adventure and the first book in The Leron Series—is currently available in e-book and paperback through Amazon. A copy can also be checked out at the Benzie Shores District Library in downtown Frankfort.
Bates says that the response from friends and family has been overwhelming.
"I'm thrilled with the support and enthusiasm from friends who've read the story and shared the news with others,"Bates says. "It's really been more than I expected."
The second book in the series Empyrean's Fall, is available on Amazon. To get the latest updates, you can follow her at Facebook.com/WriterNicoleLBates or on Twitter at @NicoleLBates.
Benzie Bus, Magical History Tour
In Volume V Issue 2, published June 9, 2016, Mitch Kennis wrote about the launch of Benzie Bus's Magical History Tours, two 30-minute loops—intersecting in Beulah—that featured many of Benzie County's most famous historical landmarks. The Magical History Tours ran every Monday during the summer of 2016, and you can read Kennis's original story here: bit.ly/28Yk7Mm
Well, the Magical History Tour is back for a second summer, and they have expanded the routes and included new stories, including the tale of the 1919 grasshopper plague that struck Benzie County. The Magical History Tours will enlighten your day with secret mysteries, wild history, and some classic tales. This year, they are again offering two separate tours with the same amount of fun and fascinating information.
The Thompsonville route begins by exploring the many important foundations of Beulah and Benzonia. The tour then heads to the Benzonia Cemetery, followed by the Betsie River Centennial Lily Farm, where passengers will disembark for a personal tour with the owner. From there, riders will head to the Michigan Legacy Art Park at Crystal Mountain Resort, then to Thompsonville, where the tour explores the history of the pioneers with their lumbering quests. Finally, passengers will head to St. Ambrose Cellars, home of the largest beekeepers in Michigan.


The Frankfort route, meanwhile, leads passengers on a journey adjacent the old Ann Arbor Railroad. The tour follows the trail down scenic River Road, with special attractions like Beedazzled, the Crystal Lake Alpaca Farm, and Gwen Frostic's. Passengers then take a trip into what used to be South Frankfort—today known as Elberta—to explore the history of the old Iron Works and to discuss the hard labors of lumbering in Benzie County. Next, into downtown Frankfort, where passengers will exit for a short walk down Main Street and consider the history of the old buildings, the story of the piers, the death of the beloved Father Jacques Marquette, and the tale of Chicago mobster Al Capone, burrowing through the underground tunnels of Frankfort.
Both tours include the Benzie Area Historical Museum and The Village of Beulah. The museum highlights the biggest events in Benzie County history such as: car ferries, Bruce Catton, the Grand Army of the Republic, and the brand new exhibit on how World War I affected the area. The Village of Beulah has an overwhelming amount of history, as well, with stories including: Archibald Jones and his comical blunder, the overabundance of smelt leading to the sport of "smelt dipping," and The Cherry Hut's wonderful business adventures, just to name a few.
Benzie Bus and the Benzie Area Historical Museum have partnered up with the help of generous local sponsors to provide this special program. If you would like to be a part of these unique experiences, tours began June 1, 2017, and will continue every Thursday and Friday through October at 12 p.m. And 2:30 p.m. Tickets are $15 per tour. For reservations, call Benzie Bus at 231-325-3000.