Questions & Answers with community faces
Our story begins with Tina (currently 76, though 19 when our story began) and Angelo Carrella (passed away in 1986, 21 when our story began), who emigrated from Naples, Italy, to Chicago in the late 1960s. Growing up, they both had watched their "nonnas" (grandmothers) create large family meals that required days of preparation, but they had no hard-copy recipes to bring with them to the United States—however, they did have the American entrepreneurial dreams of one day owning their own business.  

Angelo worked weekdays with his brother at a tool-and-die business and then also worked—for free—every weekend for a year in a local Italian trattoria to learn the restaurant trade, so that he and Tina could eventually open an authentic Neapolitan pizzeria in their adopted hometown of Chicago in 1974, with a second location opening five years later.  

The Carrellas had three kids, Tony (55), Ulia (53), and Ed (49). In addition to making pizzas, Tina spent countless hours figuring out how to create fresh-made pastas. Angelo would then add the recipes into his blue notebook, which—though now tattered—would one day be used by their youngest child, Ed, who opened his own restaurant, Vita Bella Italian Kitchen, in March 2021 in downtown Frankfort.  

Even as a young child in Chicago, Ed Carrella was cooking in the eateries and learned how to make Napoli specialities, pastas, and mozzarella from his mother. Those childhood memories—of delectable smells bubbling in the kitchen and warm familial bonds with his parents and siblings, as they rushed around serving heaping plates of spaghetti to hungry loyal customers—connected Ed to the notion that good food was not just about filling the stomach but about time well spent with family and friends, too. Food was a way to show both generosity and love. That, in large part, led to his career in the restaurant business.  

After graduating from Nazareth Academy in 1992, Ed Carrella attended Southern Illinois University Carbondale to study hospitality management. After several years in college, he decided to forgo a formal degree and, instead, get the experience needed to succeed in the restaurant business. He later took courses at the Culinary Institute of America in 2000. He has opened up and managed a number of well-known restaurants and eateries in New York, Chicago, Las Vegas, Milwaukee, and Houston. 

During this time period of the 1990s and early 2000s, Carrella worked at several restaurants in the Chicagoland area to gain knowledge of the industry, outside of his familial experience. He started out at a local pizzeria in the early 1990s named Falco's Pizza, then he moved on to full-service restaurants, such as Supperosa Italian restaurants. He then worked for Lettuce Entertain You Enterprises, where he worked for several Italian concepts, like Antico Posto and Scoozi.  

From 2003 to 2009, Carrella served as the assistant general manager at Chicago's Grand Lux Cafe. He then spent a year as the general manager at Sullivan's Steakhouse, before moving to Milwaukee, Wisconsin, to work as the director of the Marcus Corporation from 2010 to 2017. From 2017 to 2019, Carrella was the CEO at Sonas Hospitality, back in the Chicagoland area. Due to the COVID-19 pandemic, however, he lost his job and came up to rural Northern Michigan to ride out the pandemic and figure out what was next. Little did Carrella know then that he was beginning to see his lifelong dream of owning his own restaurant begin to take form.

The backstory is that Carrella met his future wife, Megan Royle (49), in 2003, and she brought him up to Frankfort—specifically to the Congregational Summer Assembly (CSA), where she had spent every summer as a third-generation Crystal Lake summer resident—for the first time. Royle introduced Carrella to some of her favorite Benzie County haunts, but also to her many lifelong friends, including Tim Potter (48), who also came from a long line of Crystal Lake summer residents. Carrella and Potter bonded over their shared love of food, boating, and a good bottle of wine; over the course of their friendship, Carrella told Potter of his desire to one day open an Italian-concept restaurant in Frankfort. Potter was interested in getting onboard as a business partner, as he always thought that Benzie County needed some good Italian food. So during the pandemic, the two friends came up with the idea to open Vita Bella, a place with deep connections to both Naples and Frankfort.

Although the pandemic was a death sentence for many restaurants across the country, Vita Bella has thrived in Frankfort, finding a niche market.

Continuing with our interview series on impactful Benzie County characters, The Betsie Current caught up with Carrella as he was between the lunch and dinner shifts.

The Betsie Current: What made you want to work in the restaurant industry? What do you enjoy about this line of work?  

Ed Carrella: I grew up in this industry. My parents owned several pizzerias when I was a kid, and I would come to work with them on weekends. I have always been around food and customers. So, it was natural for me to continue in this industry. I truly enjoy making customers happy—it's an immediate gratification that I did something special for them when they come in and enjoy my food and my restaurant.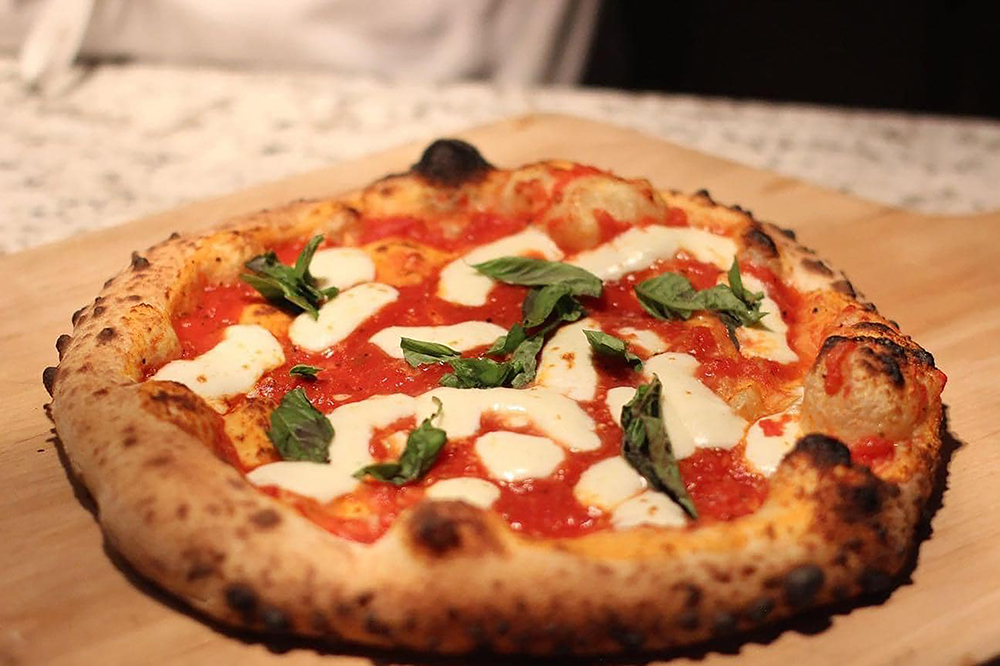 Current: What was it like to open a brand new restaurant a year into the pandemic—during the "off-season" of late winter/early spring, no less, when many local go-tos are closed? How has your restaurant grown in this (mostly) post-pandemic era?

Carrella: In some respects, it was like opening any other restaurant—but in others, it was very difficult. For instance, it was a unique experience trying to find a location during that time. There were several restaurants available, but you couldn't tour them for quite some time, due to the pandemic restrictions. We had to negotiate the terms before we actually even looked at the space. When going through this process, everyone questioned if this was the right move. All we heard was, "This is a bad time to open a restaurant" and "So many restaurants are closing." But we held steadfast in our vision. Honestly, it took a lot to convince my business partner that this was a good time to open the restaurant. But deep down, I knew this was going to be a success. The timing had to be perfect, customers needed a new outlet, something to look forward to, and it was just the right place at the right time. Once we really got started, staffing was then a challenge, and the amount of carry-out business in the beginning was very difficult to manage. We have learned so much from this and have become better because of it, though. We had to learn how to adapt very quickly and meet the customers' expectations. The "market" area in the front of the restaurant really helped us during that time, too; it gave the customer quick access to ready-made foods that they didn't have to wait for.

Current: What do you think is different about the food that you are serving up from what those in our area were already producing?

Carrella: Italian cooking—and more specifically, Naples, Italy, where my family is from—is known for its simplicity. Quality ingredients and simple preparations make us special. Take our pizza, for example; I use four ingredients in the dough, and all the preparations are simple. Let the ingredients speak for themselves. I think that is what sets us apart. We don't try to be complicated or buy pre-made foods. We just try to be authentic. We found a niche for this community; I feel like the area was waiting for me to open this restaurant. Our success has been driven by quality food, comfortable atmosphere, and a welcoming staff. We try to keep things simple and give our customers and staff a sense that they are family when they come in. That has struck a chord in this town, and it shows by the support we receive.

Current: Where does the name "Vita Bella" come from?

Carrella: When deciding on the name, we wanted to incorporate the Italian culinary traditions with the beautiful Northern Michigan setting. "Vita Bella" means "beautiful life" in Italian. It took some time to figure out the right name, but in the end, I couldn't remember a time when I didn't feel that way when coming to visit this area—it was truly a perfect name for this restaurant, and for our family's new journey here as year-round residents.

Current: What does a typical day of work look like for you?

Carrella: I get in about mid-morning and check in with the prep team to make sure that we have a good plan for the day. I do any orders that need to be done, then head up to the kitchen line to make sure we are ready for lunch service. I help with lunch and then start working on any specials that we are going to do for dinner. Finish up prep by mid-afternoon and get ready for dinner service. We have a "family meal" with the staff before we open, and then I get them through dinner service before I head home.

Current: What are your top three sellers right now? What are your personal favorite items that you sell?

Carrella: Wood-fired pizza, homemade pasta, and a few of our signature appetizers—like meatballs and garlic bread—tend to top the list of best sellers. Can't forget my mom's tiramisu; it's her secret recipe and is the best tiramisu I have ever had.

Current: Tell us about your cooking classes.

Carrella: When I was writing my business plan for this concept in the spring of 2020, I really felt that there was a need for cooking classes. I felt good about the idea, because no one was doing this around here, and it had a good chance of being successful. We have one class a month during the off-season, and we feature my mom's family recipes, my own recipes, and foods that are unique to our culture. We have a unique twist to the classes—it's like a cooking class and a wine dinner in one event. During the first part of the class, the participants help us to prepare the food; then during the second part, I cook the food for them that they just prepared, and I pair each course with a different wine and have a representative from a winery or distributor come and talk about each wine and why they paired it with that dish. These events are super fun and a great way to spend a Sunday afternoon. We also occasionally have classes for kids, because I love the idea of young people getting into the kitchen, in the same way that I did at that age.

Current: What kinds of things do you do for fun, when you are not working? What other things are you involved with? How did you get involved with them, and why are you passionate about these causes?

Carrella: I love to golf, so whenever I can get away, I try to get on a course. It's hard, especially in the busy summer time, but I need to get away when I can. Community is very important to us. My wife and I sit on multiple boards—Frankfort-Elberta Area Chamber of Commerce, Frankfort's Downtown Development Authority (DDA), and the Grand Traverse Regional Community Foundation. We also have two kids, Luciano (14) and Sophia (11), who used to love coming up here in the summer, and now we all live here year-round. It was an easy transition for them to live here permanently; they are thriving in a small town. So now I also help to coach the Frankfort High School football team as a "special teams" coach. My motto has always been, "What is good for the community is good for business, and what is good for business is good for the community." It's a pillar for us, and it is very important to give back and try to better our community.

Current: How have you seen Benzie County/Northern Michigan change since you first started coming here, almost two decades ago? What are your hopes for the area in the future?

Carrella: It has changed a lot in the recent years. In my business alone, there are so many more great restaurants here, and it's becoming such a great food scene. I think more and more people are moving up here and leaving bigger cities, because they can find the same things that they had in a big town/city at a much slower pace here—with the bonus of a gorgeous setting.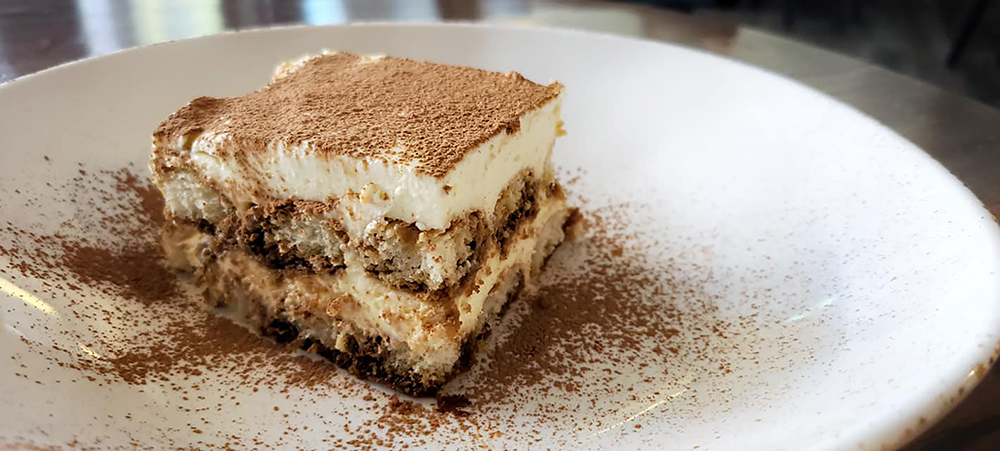 Current: What are the biggest challenges and rewards of living/working in Benzie County and in Northern Michigan, in general?

Carrella: The biggest challenge we face is low-income housing for the workforce. We have a great county with so much to offer—except a place to live for low-/middle-income families. How do we ask people to work in a place like ours but not have a place for them to live? Housing prices are so high that it's detracting people from moving here. The most rewarding thing is how much we, as a business, can impact people's lives in this county. Simple things like donating time or food makes a big difference. People must understand that we are very lucky to live in a place like this; we need to treasure it and make it better for the future. I absolutely love making people happy after they have eaten at my restaurant. The greatest compliment I can ever receive is a customer that finishes their plate or tells me how our staff made them feel during their experience at Vita Bella. It's these little things that keep me going—my staff is my family, and we treat everyone that comes into Vita Bella as if they are a part of our family.

Current: What could Northern Michigan/Benzie County do to attract more talented people to this area? What else does Northern Michigan/Benzie County need?

Carrella: As I said before, offer housing options for workers and their families. Apartments or small houses, where they can start a family and experience the great schools. Also, generating more year-round activities and facilities that would keep people active in the community all year long.

Current: What are your favorite local events and activities? Any favorite dining, recreation, hiking spots?

Carrella: The beaches and waterfront are our favorite spots to walk. We love the festivals that we do here in Frankfort and surrounding areas—Fall Fest, concerts in the park, tree lighting etc. We love to visit all our local restaurants to support them, as well.

Current: What does your perfect winter day look like in Benzie County? How would you spend it?

Carrella: A perfect day is when I get a chance to slow down and sit on my couch—looking at the snow falling on trees, reading a good magazine or book, or maybe catching up on some shows. Cooking a nice, warm, comfort-food meal and spending time with my family. That is heaven for me.

Vita Bella offers a casual lunch experience and a full-service dinner menu inside and on their year-round, screened-in porch that overlooks Betsie Bay. Everything is made in-house, including the pastas and well-loved Italian classics that include cavatelli, ravioli, and wood-fired pizzas. The menu changes by the season; as much as possible, local ingredients are sourced for sauces, cheeses, and fresh pastas. Visit VitaBellaKitchen.com or call at 231-399-0035 to make a reservation. Learn more at "Vita Bella Italian Kitchen" on Facebook, including information on nights with live music and registration for cooking classes.

Featured Photo Caption: Ed Carrella, second-generation Italian American, grew up in his family's Neapolitan pizzeria in Chicago. A lifelong love affair with all things in the restaurant and hospitality industry led Carrella to opening Vita Bella in March 2021 in downtown Frankfort, where wood-fired pizzas come out of a custom-built oven. Photo by Bri Mathias.