Head of Beer Education, Stormcloud Brewing Company
This story was originally published by The Elberta Alert. You can find The Alert online at Elberta-Alert.org.
The Alert Facebook-buttonholed Charla Burgess in between bouts of tasting beers and peaches to ask her about her new job and Frankfort's upcoming Beer Week, October 6-11.
Elberta Alert: You accepted the mission of Special Events and Beer Education Coordinator at Stormcloud. What does this entail?
Charla Burgess: My mission is to develop an appreciation for craft beer—as a drink and an industry—in the community. I hope to help people learn about the history and process of brewing, but even more so the diversity of taste in beer offerings, particularly, for Stormcloud, in Belgians. Wine and food pairings have long been mainstream and respected. It's time beer got its due. People are really now coming to understand and respect that craft beer also offers similar creativity, that it's an art form. There's discipline and science and innovation that goes into these craft beers. Some brewers really push the envelope. Those of us who really like to be surprised by different flavor combinations can appreciate that. I think Brian [Confer]'s beers are sophisticated, with lots of layers. There's life and complexity from the Belgian yeasts. Brian is always thinking about and working with the chef [John Snyder] on how the beers pair with our food, because he's a foodie. He understands that it's all about the total experience.
Elberta Alert: You're a farmer. How does this knowledge help you in your new, exalted Beer Priestess position?
Read the full article on the Elberta Alert website.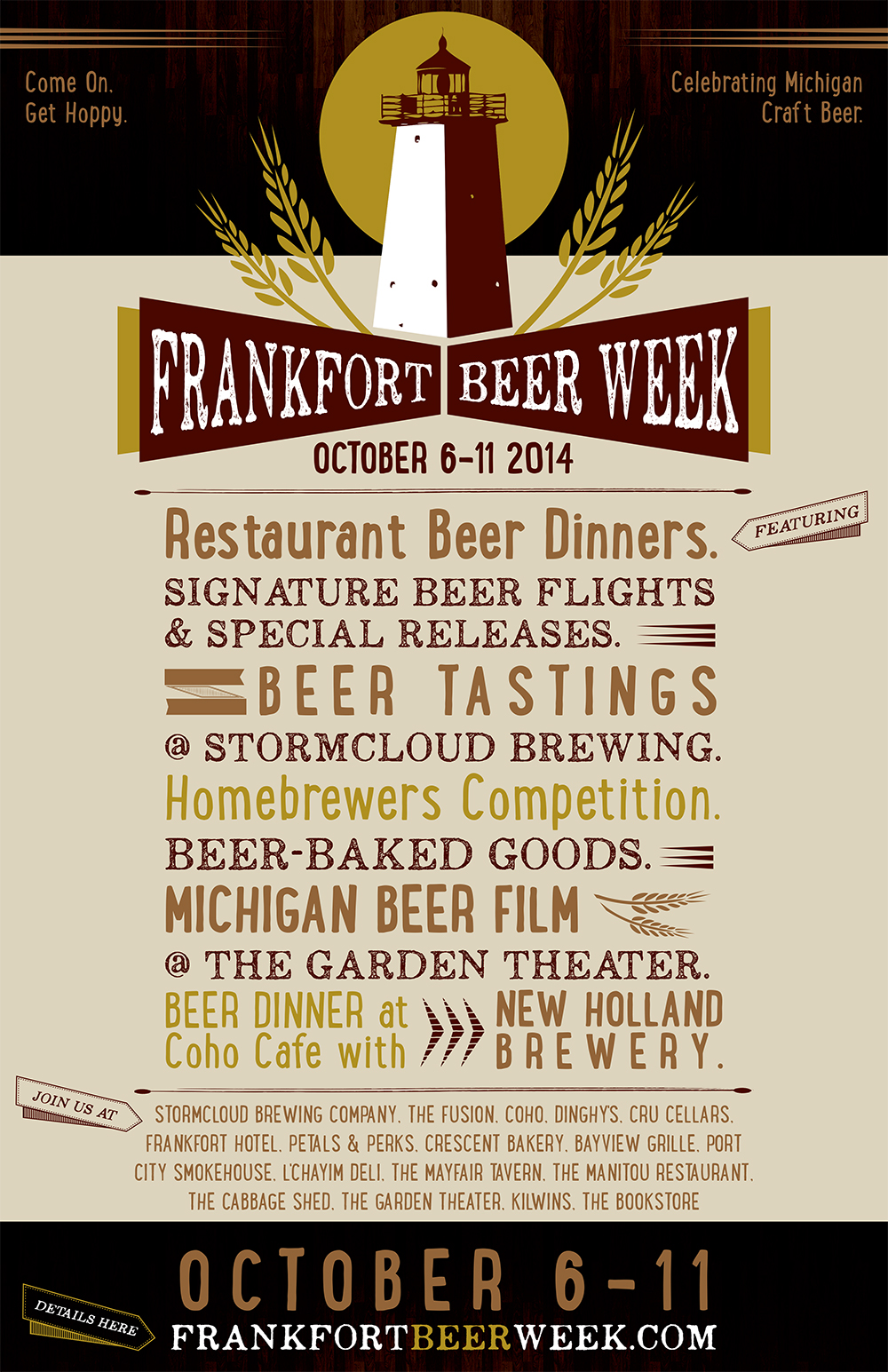 Read more about Frankfort Beer Week here.