A small town with a big city soul
On the shore of Crystal Lake, downtown Beulah is the perfect place to spend a beautiful Northern Michigan summer day. From businesses that are decades old to those that just opened, the owners of these establishments live locally and work hard year-round to serve a community that has supported them through many ups and downs. Though the beauty of Crystal Lake is often cited as the biggest draw to Beulah, its businesses — and the people who own them — are an equally compelling reason that this vibrant community remains a relevant and popular multi-generational destination.
Breakfast: L'Chayim Delicatessen
Owner Jonathan has been making the best New York-style bagels in Benzie County for 22 years. When not laboring in the back, he can often be found engaging patrons' tables and weighing in on the topic of the day. Bagels come out still warm and slathered with a liberal amount of cream cheese.
Tip: Check out the local art that is hanging on the wall as part of L'Chayim's "Hit the Wall" series. Each artist's show opens with a wine and cheese party after-hours.
Second Breakfast: Blue Caribou Café
The coffeehouse on the corner was recently reopened by Erik and Kelly Chorley and their family. Blue Caribou features a full-service coffee bar alongside reasonably priced breakfast, lunch, and dinner options in an updated and comfortable space that balances an industrial interior design with a modern urban feel.
Tip: Order the quad latte with no foam for caffeinated bliss. Top it off with a sticky sweet cinnamon roll or a lemon iced ginger scone.
Morning Activity: Dip Your Toes in Crystal Lake
On the Crystal Lake beachfront, Beulah has rebuilt the retaining wall and added a bike lane. Next to the maintained public restrooms and the updated set of kids' playground equipment, the convenience of the public boat dock makes a perfect transition from lake to land. The new, universally accessible fishing dock — fitted with numerous rod holders and located above weed beds — virtually guarantees that there are fish for the kids to catch.
Tip: Bring a worm and a bobber for fishing.
Lunch: East Shore Market
Nels and Karen Nelson's eclectic store is a year-round stop for delicious food and a diverse selection of specialty grocery items. With an emphasis on ethnic food ingredients, East Shore is the place to look if a recipe calls for something that can't be found elsewhere. They also offer a unique selection of liquors, specialty beers, and wines that are hand-picked by Nels and Karen.
Tip: Deciding between a sub, made with their fresh bread and piled high with meat and cheese, and the personal House Special pizza is too much, so just get both. Locals swear by The Judy.
Early Afternoon Activity: The Barber Shop
Get a fresh cut from Steve, who, with a deft hand, always sends customers away looking better than when they walked in. One of the consistently busy places in town, the constant buzz proves the popularity of Steve's work.
Tip: Locals swear to have witnessed Steve work magic with a pair of scissors and a razor.
Afternoon Snack: Sweet Cheeks Sweets
Beulah's newest and youngest entrepreneur is 16-year-old local Maddy Mummey, who just opened Sweet Cheeks Sweets where you can buy sweet delectables that she bakes using the Grow Benzie incubator kitchen. From brownies and cookies to multiple flavors of cupcakes, Maddy's tasty morsels are lovingly made from scratch using family recipes.
Tip: The shop is located next to the pathway to the Darcy Library, which offers a perfect shady spot to enjoy a sweet treat before retreating to the beach.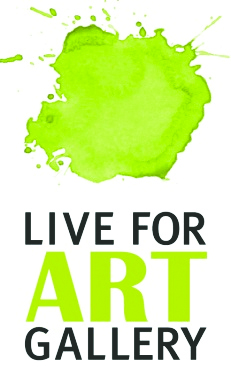 Late Afternoon Activity: Live For Art Gallery
Live For Art showcases artists with a love for the region who produce works in various mediums from photography and painting to jewelry and glass. Mary Lane founded Live For Art Gallery online in 2009 and made the move to her Beulah storefront in 2011. An open and inviting space makes viewing the art a pleasure.
Tip: Check out the Open House that is offered on Thursdays throughout the summer from 5-7 p.m.
Dinner: Picnic in the Park
Kids can hit Blue Caribou Café for a Moomer's ice cream treat, while the adults can head to East Shore to fill a picnic basket. Every Thursday throughout the summer, there is free music in the park near Crystal Lake. These impromptu concerts by local musicians are a relaxed and enjoyable way to end a summer evening.
Tip: In need of a wine corkscrew? Pop into Crystal Crate and Cargo, one of the longest-running businesses in downtown Beulah, and enter a paradise of unique premium accessories and artisanal products for the kitchen and pantry. A food-gear lover can easily forget what they came for and find themselves perusing the aisles of fantastic items — about 15,000 they can't live without.
After Dinner: The Cherry Hut
Now in their 92nd season, The Cherry Hut is open until 9pm. The wait staff all wear custom-made candy-stripe dresses, reminiscent of another era. Pop over after dinner for a slice of cherry pie, made fresh that morning. Order a cherry-ade, made from the extra juice that didn't go into the pies.
Tip: Order a piece of pie warm and a la mode for tonight, and order an entire pie to-go for a sweet breakfast tomorrow.
If You Don't Have Kids: Drinks at the Cold Creek Inn
The Cold Creek has a cozy local atmosphere with affordable drinks, good wine pours, and congenial owners. This place has a long history of being very friendly and providing a space that makes it easy to meet new people.
Tip: If you're still hungry, order the thin-crust pizza — even those who don't love pizza swear by it!
There are so many other things to do in Beulah, as well. The shopping is excellent, with everything for foodies to art aficionados to recreation enthusiasts. Crystal Lake Adventure Sports, for instance, has outdoor clothing and an endless variety of outdoor accouterments, but they also sell and rent full lines of Stand Up Paddleboard (SUP), kayak, and surfboard gear for a day of total enjoyment on the water. The staff is knowledgeable, and they have ACA certified instructors offering lessons along with expert bike technicians to keep you moving down the road. Their second annual Up North Stand Up Paddleboard Classic is on July 19. A few doors down at Luna Boutique, Mary Perzigian is in her second year as Beulah's destination for upscale women's clothing. Luna Boutique offers unique lines that are seldom seen, even as far away as Chicago. Perzigian prides herself on being a one-of-a-kind, sought-out destination in Beulah. The Market Basket has a great selection of flowers and local produce, as well as the essentials that everyone needs at home or at the cottage.
When driving on US-31, make sure not to miss Beulah. Follow the newly installed MDOT signs that signal the way to great beaches, dining, and shopping.
Featured photo by Aubrey Ann Parker.